Sr Business Resilience Consul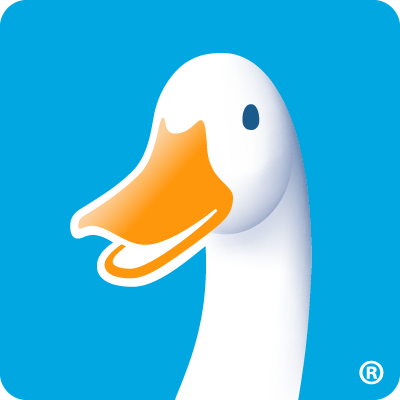 Aflac
Remote
Posted on Thursday, May 11, 2023
Salary Range: $70,000 - $160,000
We've Got You Under Our Wing
We are the duck. We develop and empower our people, cultivate relationships, give back to our community, and celebrate every success along the way. We do it all…The Aflac Way.
Aflac, a Fortune 500 company, is an industry leader in voluntary insurance products that pay cash directly to policyholders and one of America's best-known brands. Aflac has been recognized as Fortune's 50 Best Workplaces for Diversity and as one of World's Most Ethical Companies by Ethisphere.com.
Our business is about being there for people in need. So, ask yourself, are you the duck? If so, there's a home, and a flourishing career for you at Aflac.
Worker Designation – This role is designated as a remote role. You will be expected to work from your home, within the continental US. Although this role is designated as remote, there may be occasions that you are requested to come to the office based on business need. Any requests to come to the office would be communicated with you in advance.
What does it take to be successful at Aflac?
Acting with Integrity

Communicating Effectively

Pursuing Self-Development

Serving Customers

Supporting Change

Supporting Organizational Goals

Working with Diverse Populations
What does it take to be successful in this role?
• Strong understanding of cloud-based infrastructure and applications, including AWS, Azure, and GCP
• Relevant certifications in business resilience, disaster recovery, or cloud-based infrastructure and applications are a plus.
• Demonstrated experience in conducting DR Requirements Analysis and Reviews, and Plan/Procedure development workshops.
• Demonstrated experience planning, conducting, and reporting on IT Disaster Recovery exercises, conducting structured reviews of exercise performance, and tracking remedial action.
• Proficient using and administering planning software
• Proficient with Word, Excel, PowerPoint, and Visio
• Excellent presentation, oral, written, and interpersonal communications skills to effectively interact with Aflac's senior management, and with internal and external business contacts; ability to exhibit and maintain professionalism in accordance with corporate standards
• Demonstrated project management skills, and the ability to work independently and as part of a team, managing multiple priorities within deadlines
• Demonstrated knowledge of best practices and industry standards. Such as ISO 22301 or NFPA 1600
Education & Experience Required
Bachelor's Degree In Business Administration, Computer Science, Information Security or related field

Six or more years of experience in developing, implementing, testing, and maintaining IT business recovery programs

Expert knowledge of technical strategies, company support strategies, industry trends, and new products and technologies

Experience with projects in multiple technologies, functions, and industries
Or an equivalent combination of education and experience
Education & Experience Preferred
Certification - A designation of Certified Business Continuity Professional (CBCP), Member of the Business Continuity Institute (MBCI), or Master Business Continuity Professional (MBCP)
Principal Duties & Responsibilities
• Performs risk analysis to identify points of vulnerability and recommends disaster avoidance and reduction strategies; provides guidance to and coordinates the efforts of staff members in the development of recovery procedures for key areas of the organization; analyzes IT-related environmental and equipment configurations for critical corporate resources; recommends disaster avoidance measures and improved backup capabilities; periodically reviews changes in corporate resources with the management of those areas to ensure the effectiveness of the recovery procedures and backup capabilities
• Assist business units, technology organizations, and supplier assessment teams in identifying and evaluating resilience and recovery strategy options for critical applications, technologies, and data; ensure the selection of time-appropriate and cost- effective resilience recovery strategies; ensure proper development of resilience and recovery plans, procedures, and associated roles to recover critical applications, technologies, data, and business processes
• Works with management to ensure that as new equipment, facilities, services, and systems are installed, the disaster recovery issues are addressed
• Following corporate guidelines for procurement, leads activities to define requirements, request information, quotes, or proposals, evaluate and make recommendations, and negotiate contracts, SOW's and pricing for new products and services or renewals; works with vendors of disaster recovery services and facilities; studies and recommends outside services for use during a disaster situation
• In collaboration with IT and assigned business units, develop, schedule, and conduct resilience/recovery exercises in accordance with exercise objectives and governance requirements
• Identify, track, and escalate gaps in disaster resilience and recovery plans and technology, and communicate risk and compliance issues to senior management
• Define policies, standards, and procedures geared towards designing, developing, testing, and maintaining an effective disaster resilience and recovery program in accordance with best practices and industry standards – such as ISO 22301 or NFPA 1600
• Assists management in the budget planning, forecasting, expense and variance management process
• Stays abreast of current trends and best practices for business continuity and disaster recovery, functional operations and technology changes; coordinates and evaluates performance of IT business continuity and disaster recovery related functions for the departments; participates in key management activities, division strategic projects and committees; maintains appropriate communication within area of responsibility; Maintains contact with outside contingency planning professional organizations
• Performs other related duties as required
Total Rewards
This compensation range is specific to the job level and takes into account the wide range of factors that are considered in making compensation decisions including, but not limited to: education, experience, licensure, certifications, geographic location, and internal equity. The range has been created in good faith based on information known to Aflac at the time of the posting. Compensation decisions are dependent on the circumstances of each case. This salary range does not include any potential incentive pay or benefits, however, such information will be provided separately when appropriate. The salary range for this position is $70,000 to $160,000.
In addition to the base salary, we offer an array of benefits to meet your needs including medical, dental, and vision coverage, prescription drug coverage, health care flexible spending, dependent care flexible spending, Aflac supplemental policies (Accident, Cancer, Critical Illness and Hospital Indemnity offered at no costs to employee), 401(k) plans, annual bonuses, and an opportunity to purchase company stock. On an annual basis, you'll also be offered 11 paid holidays, up to 20 days PTO to be used for any reason, and, if eligible, state mandated sick leave (Washington employees accrue 1 hour sick leave for every 40 hours worked) and other leaves of absence, if eligible, when needed to support your physical, financial, and emotional well-being. Aflac complies with all applicable leave laws, including, but not limited to sick and safe leave, and adoption and parental leave, in all states and localities.