Houseman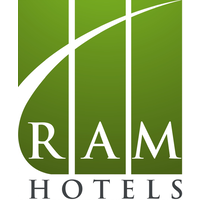 RAM Hotels
Phenix City, AL, USA
Posted on Tuesday, November 8, 2022
Who Are We?
RAM Hotels – a dynamic, thriving, innovative hotel management company headquartered in Columbus, Georgia. Over the last few years, we have quietly and steadfastly taken our place as a leader in the hospitality industry of corporate America, while serving some of the most well-known midscale hotel brands in key markets throughout the Alabama and Georgia region. We strive to meet our guests demands while continuously changing the perception of the hospitality industry. When you join RAM Hotels, you do more than simply switch companies to advance your career, you become part of the RAM Hotels family!
POSITION: Houseman
JOB SUMMARY
Are you friendly and enjoy "rolling out the red carpet†to guests? Do you enjoy creating stellar guest experiences? Are you a team player that is energetic, friendly, and professional? Do you enjoy working in a fast-paced environment with the ability to deliver excellent customer service? The houseman performs routine duties of cleaning common areas of the hotel including the front entrance, lobby, public restrooms, breakfast area, elevators, pool, guest hallways, fitness center, employee break room and bathroom and all meeting rooms. The houseman promotes a positive image of the hotel establishment to guests and enjoys assisting our guests with such a pleasant and friendly temperament. If you enjoy anticipating the needs of guests to create that stellar guest experience – this job is for you!
JOB RESPONSIBILITIES
Consistently offer professional, friendly, and attentive service to guests; anticipate guests needs and answer questions that the guests may have pertaining to their visit with us; respond promptly; be familiar with property location, property amenities, as well as local attractions and activities to answer guests' inquiries; resolve guests' complaints to ensure guests satisfaction
Complete all required brand specific training as directed by management; complete all required health and safety training; adhere to all property specific brand standards; knowledge of fire alarm and evacuation procedures
Clean common areas, per hotel standards and training, including but not limited to glass doors, floors, shelves, tables, dishes, walls, elevators, pool areas, fitness center, break rooms, etc.
Familiar with the lost and found policy of the hotel; take responsibility in submitting any lost or found items on the property immediately to management – this includes any item left behind such as a purse, wallet, jewelry, etc.
Perform other tasks as necessary or required to meet or exceed guest satisfaction
PROFESSIONAL EXPERIENCE
· High-school graduate or equivalent and a minimum of six months work-related experience (hospitality or janitorial experience - strongly preferred)
· Excellent customer service skills
INDUSTRY EXPERIENCE
· Previous experience in the hospitality industry (preferred)
· Previous experience as a housekeeper/room attendant or janitorial services (preferred)
REQUIRED SKILLS
· Ability to follow directions and work in a fast-paced environment
· Additional training (as required)
· Must be flexible to work varied schedules
· Good written and oral communication skills
· Ability to listen attentively
· Must have the physical ability to walk, bend, and stand for long time periods
· Must be able to lift up to 40 lbs.
· Must adhere to grooming and appearance standards in alignment with uniform
· Must be dependable
ESSENTIAL SKILLS
Ability to express compassion while remaining composed; ability to remain calm and focused while working under pressure
Promote the property by demonstrating a "top-notch†attitude toward our guests which includes anticipating the guests needs – be proactive
Ensure that you are always a positive representation of the property; embrace and respect diversity and multi-cultural environments
BENEFITS
RAM Hotels hires the best people, we work extremely hard to provide benefits that make work-life balance that much more enjoyable. As a leader in the hospitality industry, we promote advancement opportunities, we offer our eligible employees comprehensive health benefit packages for you and your family, vacation time, quarterly bonuses, and other additional perks being an employee of RAM Hotels.
RAM Hotels is an Equal Opportunity/Affirmation Action employer. All qualified applicants will receive consideration for employment without regard to race, color, religion, sex, national origin, disability, or protected veteran status.