Warehouse Specialist I / II / III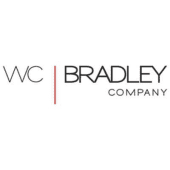 WC Bradley Company
Operations
Columbus, GA, USA
Posted on Wednesday, November 1, 2023
Job Summary
The Warehouse Specialist role is responsible for performing the Receiving, Fulfillment or Distribution Specialist duties. This team member will have one "home" department but, with cross training may advance to higher levels.
Team Member will assemble orders and prepare goods for shipment. He or She will receive, unpack, inspect and store incoming materials and supplies. Team Member will use shipping records to verify the accuracy of incoming and outgoing shipments and orders. He or she will also document damages and discrepancies for future reimbursement and reconciliation.
Level I will be trained and proficient in one department. Will spend 95-100% of their time in "home" department.

Level II will be trained and proficient in 2 of these departments. Will spend majority of time in "home department and participate in monthly cross training to keep skills fresh and retain knowledge. Will provide back-up to 2nd department as needed

Level III will be trained and proficient in 3 of these departments. Will participate in monthly cross training to keep skills fresh and retain knowledge. Will provide back-up to 2nd and 3rd departments as needed.
Duties and Responsibilities
Receiving Specialist
Position requires extensive use of Warehouse Management System while maintaining the highest levels of inventory and item setup accuracy.
• Print and process packing slips from the WMS for each vendor order.
• Schedule arriving trailers into WMS and assign dock positions.
• Perform vessel check in/out for arriving and departing vessels.
• Verify order updates from WMS.
• Receive all UPS, FDEX, and Postal Service deliveries and maintain log of these receipts.
• Schedule non-product-oriented pick up's and deliveries.
• Generate daily, weekly, and monthly reports.
• Order supplies for the receiving department.
• Communicate with various departments daily on product received.
• Coordinate and process Debit memos for 3rd party orders.
• Coordinate with leadership and communicate work assignments with the receiving team.
• Provide guidance to members of the department, performing those responsibilities in accordance with the established policies.
• Other duties as assigned by supervisor.
Fulfillment Specialist
Provides Fulfillment Order Processing for key Retail Drop-ship accounts. Serves as backup for Fulfillment Coordinator's position. Position requires extensive use of Warehouse Management System while maintaining the highest levels of inventory and item setup accuracy.
• Processes key account Retail Drop-ship Orders
• Processed all internal "hot" orders
• Update Retail customers' systems for consumer order tracking
• Process return merchandise from Consumers/Customers back into inventory
• Provide new item analysis for proper warehouse set-up and location identification
• Complete working knowledge of all functions performed by Fulfillment Coordinator's position
• Must lift 5 lbs. frequently to 50 lbs. occasionally
• Comply with Facility Safety Regulations
• Other duties assigned by Manager
Distribution Specialist
Coordinate the daily receiving and shipping office functions in support of timely shipment of orders. This includes LTL, Truckload and Dot.com orders. Prepare, distribute and maintain all related documents necessary to provide the highest level of service to our customers
• Coordinate allocation and release of orders for processing to support customer ship dates
• Coordinate carrier equipment needs to support daily schedule demands
• Update Carrier Systems with Customer Tracking Numbers as needed
• Ensure customer specific shipping instructions are adhered to – elimination of compliance fines
• Prepare Labels, Bill of Ladings, Packing Slip in support of 25K+ orders annually
• Coordinate delivery/unloading/documentation of 1500+ inbound containers annually
• Direct Spot Service on trailer/door assignments
• Maintain daily communications with Customer Service on specific customer needs
• Maintain shipment records and other related office files
• Distribute/report daily carrier appointment failures
• Perform other assigned duties
Qualification Requirements
Minimum Education: High School Diploma or GED

Minimum Work Experience:
• 2-3 years experience in WMS functionally in Order Processing and Inventory Compliance
• 3-5 years' experience in high-speed Fulfillment or Distribution environment (may be waived or lessened for Receiving only roles)

License(s) / Certification(s): None
Knowledge, Skills and Abilities
Excellent communication skills – written and verbal.

SAP / EWM experience

Microsoft Office 365 (Word, Excel, Outlook, PowerPoint)

Ability to read, write, communicate, and understand English.

Ability to manage time and complete work procedures with limited supervision

Ability to maintain consistent and predictable attendance

Must be available for overtime work, occasionally on short notice.

Ability to move and operate safely in a fast-paced distribution environment.

Ability to wear appropriate personal protection equipment including safety shoes, glasses, hearing protection, mask, etc as necessary per job function.

Ability to work co-operatively with co-workers, promoting a positive work environment.

Ability to work in a constant state of alertness
Physical Requirements
Represents the appropriate physical requirements of the job in the course of the work.
For employment within the United States, the W.C. Bradley Co. uses E-Verify to confirm the employment eligibility of all newly hired team members. To learn more about E-Verify, including your rights and responsibilities, please visit the U.S. Citizen and Immigration Service at www.uscis.gov/e-verify.
The W.C. Bradley Co. is an Affirmative Action / Equal Employment Opportunity employer.
Discrimination and all unlawful harassment (including sexual harassment) in employment is not tolerated. We encourage success based on our individual merits and abilities without regard to race, color, religion, national origin, gender, sexual orientation, gender identity, age, disability, marital status, citizenship status, military status, or veteran status. We support and obey laws that prohibit discrimination where we do business.
Federal law requires the W.C. Bradley Co. to provide reasonable accommodation to qualified individuals with disabilities. Please tell us if you require a reasonable accommodation to apply for a job or to perform your job. If you are interested in applying for employment with the W.C. Bradley Co. and require special assistance or accommodation to complete any part of the application and pre-employment process, please contact our Human Resources Office at 706.571.6080 or visit us at 1017 Front Avenue, Columbus, GA 31902.