SENIOR MAINTENANCE PLANNER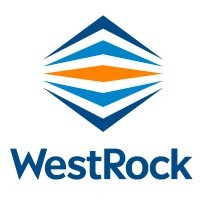 WestRock
Dublin, GA, USA
Posted on Friday, December 2, 2022
WestRock (NYSE:WRK) partners with our customers to provide differentiated paper and packaging solutions that help them win in the marketplace. WestRock's team members support customers around the world from locations spanning North America, South America, Europe, Asia and Australia. Learn more at www.westrock.com.
Senior Maintenance Planner – Dublin, GA
The opportunity:
The purpose of the Maintenance Planner is to provide superior maintenance, clerical, and administrative planning services to our internal and external customers, especially for our maintenance technical personnel assigned to the operational areas in the mill.
The Maintenance Planner owns most of the progress of work order flow through the work order system. This is accomplished by actively performing appropriate plant and/or maintenance department day‐to‐day reviews and project planning with superior recordkeeping and communications processes within a defined CMMS.
The Maintenance Planner works in conjunction with the Maintenance Superintendent, the area's OMC, and the Area Assistants. He or she maintains a backlog of work, progresses work orders to the ready-to-schedule phase, including active parts and services acquisition, and reviews technician feedback upon work completion.
The Maintenance Planner has the responsibility to purchase parts and supplies and for managing parts and equipment rebuilds for the assigned area with established approval and budgetary guidelines. This planner role also coordinates major annual outages for this assigned work area.
How you will impact WestRock:
Plan all maintenance work activities associated with maintenance work orders: predictive, preventive, and reactive (not emergency). Plan larger projects, periodic outages, and annual week-long outages, as needed.
Support and drive safe work behaviors by considering all potential safety hazards of work being planned. Incorporate safety requirements and JHA's for all work orders and jobs.
Determine requirements for and procurement of parts and supplies and repair and or replacement parts.
Evaluate current planning practices and determine future requirements.
Create, review, revise, and release preventive maintenance work orders.
Comply with ISO, Safety, Environmental and other technical codes, and regulations.
What you need to succeed:
Mechanical Engineering or related degree preferred. Minimum High School Diploma or GED.
If not degreed, two-year technical degree in maintenance related disciplines or equivalent 10-yr work history preferred.
Excellent problem-solving ability.
Ability to communicate effectively across all departments.
Strong organizational and leadership skills.
Knowledge of computers including word processing, spreadsheet, and CMMS database applications.
Ability to organize and analyze operational, technical, and drawing data and manuals.
A sense of area ownership and urgency to act are required.
What we offer:
Corporate culture based on integrity, respect, accountability, and excellence.
Comprehensive training with numerous learning and development opportunities.
An attractive salary reflecting skills, competencies, and potential.
A career with a global packaging company where Sustainability, Safety and Inclusion are business drivers and foundational elements of the daily work.
Keywords: maintenance planner, mechanical planner, mechanical planner, maintenance planning, maintenance planning, sbs, sbb, mechanical, paperboard, boxboard, liner, linerboard, corrugated medium, kraft paper, containerboard, paper
#LI-BD1
#CB
#GD
#GA
WestRock is an Equal Opportunity Employer. We strive to create and maintain a diverse workforce where everyone feels valued, respected, and included. WestRock does not discriminate on the basis of race, color, religion, national origin, sex, age, disability, veteran status, sexual orientation, gender identity, or any other basis protected by federal, state or local law.