ENVIRONMENTAL ENGINEER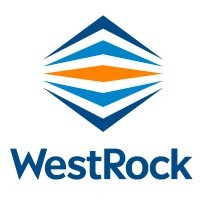 WestRock
Dublin, GA, USA
Posted on Friday, December 2, 2022
WestRock (NYSE:WRK) partners with our customers to provide differentiated paper and packaging solutions that help them win in the marketplace. WestRock's team members support customers around the world from locations spanning North America, South America, Europe, Asia and Australia. Learn more at www.westrock.com.
The Opportunity:
The Environmental Engineer is responsible for maintaining an effective environmental management program to comply with regulations for air, water, solid waste, and hazardous waste. The Engineer will work with all departments to develop methods for cost-effective, long-term improvement of the environment.
How you will impact WestRock:
**What you need to succeed:**Establish compliance with all state and federal regulations regarding air, water, solid waste and hazardous waste. Evaluate and establish controls for facility. Supervise operation of effluent system. Effective communication with state and federal environmental agencies (workshops, seminars, etc.). Perform technical research and special projects. Apply a structured methodology and lead change management activities for all Mill Departments regarding all Environmental and Regulatory Compliance activities
**What we offer:**Bachelors' Degree in Engineering, Chemistry or related fields required. 5 years' experience in environmental and regulatory compliance required. Excellent organizational, planning, time management, and prioritization skills. Good Customer Focus, Decision Making Skills Excellent Problem Solving and Written Communications Skills Drive / self-starter, and excellent work ethic Strong interpersonal and leadership skills Working Knowledge of VBA or Pi Excellent Microsoft Office (Outlook, Excel, PowerPoint, Word) Skills
Corporate culture based on integrity, respect, accountability and excellence.
Comprehensive training with numerous learning and development opportunities.
An attractive salary reflecting skills, competencies and potential.
A career with a global packaging company where Sustainability, Safety and Inclusion are business drivers and foundational elements of the daily work.
WestRock is an Equal Opportunity Employer. We strive to create and maintain a diverse workforce where everyone feels valued, respected, and included. WestRock does not discriminate on the basis of race, color, religion, national origin, sex, age, disability, veteran status, sexual orientation, gender identity, or any other basis protected by federal, state or local law.