TECHNICAL SERVICE SALES REPRESENTATIVE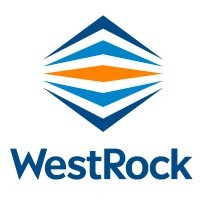 WestRock
Full-time
Dublin, GA, USA
Posted on Monday, December 12, 2022
WestRock (NYSE:WRK) partners with our customers to provide differentiated paper and packaging solutions that help them win in the marketplace. WestRock's team members support customers around the world from locations spanning North America, South America, Europe, Asia and Australia. Learn more at www.westrock.com.
The Opportunity
With the WestRock core values of Integrity, Accountability, Excellence, and Respect, this individual will be customer facing, providing technical assistance to Westrock's Containerboard Kraft Specialty Papers business segments and its internal and external customers. This assistance includes emergency troubleshooting calls (on-site and by phone), conducting plant audits, account maintenance, training, and other commercial and customer requested technical services.
This individual will have strong information gathering and communication skills, bringing market knowledge from the field back into the organization improving delivered value to the customer. Possesses and applies knowledge of principles, practices, and procedures of paper and paper converting industry. Has ability to work independently and complete difficult assignments. Assignments are broad in nature, requiring originality and ingenuity. Significant travel can be required, including some potential international travel, and at times on weekends.
How you will impact WestRock
Conduct all activities in a professional manner while following all safe work practices.
Provide on-site and remote customer services including commercial startups, troubleshooting, training, and account maintenance visits
Provide accurate and timely service, audit, quality, and technical consultation.
Be able to help enter, investigate, and negate quality claims.
Assist Westrock's sales force by making proactive calls and delivering value propositions.
Provide support and assistance for engineering/design improvements and changes.
Support innovation projects including trial coverage at the mill and/or customer's sites.
Assist in process improvement projects both internal and external.
Execute all expected reporting and communications as assigned.
What you need to succeed
Bachelor's degree in technical discipline strongly preferred
Ability to work independently or in groups on difficult and time bound projects
Field service and professional work experience of 5+ years
Knowledge of and adherence to safe work practices
Strong interpersonal skills
Strong verbal and written communication skills
Basic statistical, spreadsheet and word processing skills
Analytical skills such as six sigma or lean manufacturing would be beneficial
Extensive travel (>50%) with some nonstandard work weeks/ hours.
Some international travel may be required
Project technical management experience a plus
Some knowledge among the following would be preferred, but not all required:
Kraft paper and paperboard converting/packaging industry
Preprint liner printing and its end uses in a corrugated structure
Single and multi-wall bag forming
Offset, flexo, and gravure printing processes and equipment
Sheeting processes and equipment
Die cutting and folding /gluing processes and equipment
Paperboard quality characteristics
WestRock is an Equal Opportunity Employer. We strive to create and maintain a diverse workforce where everyone feels valued, respected, and included. WestRock does not discriminate on the basis of race, color, religion, national origin, sex, age, disability, veteran status, sexual orientation, gender identity, or any other basis protected by federal, state or local law.