QUALITY MANAGER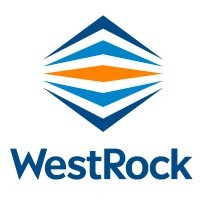 WestRock
Full-time
Dublin, GA, USA
Posted on Wednesday, January 25, 2023
WestRock (NYSE:WRK) partners with our customers to provide differentiated paper and packaging solutions that help them win in the marketplace. WestRock's team members support customers around the world from locations spanning North America, South America, Europe, Asia and Australia. Learn more at www.westrock.com.
Career Opportunity
The candidate for this role will provide leadership and technical expertise in the application of Quality principles, processes, and tools to improve product, service quality and operational results. The Quality Manager is responsible to oversee the implementation of Dublin's Quality Management System including ISO9001, product specifications and testing procedures, as well as being a liaison with customers and sales on customer quality issues and new product development. Additionally, the Quality Manager drives customer complaints investigation, response, and corrective action, by tracking quality trends and developing reporting tools to assist in the analysis of changes in product quality and performance. Finally, the Quality Manager will lead continuous improvement projects and trials aimed at enhancing product properties and reducing manufacturing costs.
How you will impact WestRock
Directs the Quality Management System at the Mill and implements quality systems, procedures, and methods.
Identifies, investigates, and reports on critical quality defects on in-process and finished products. Evaluates seriousness of defect, determines source of quality variance, and specifies steps to be taken in correcting the condition.
Provides Mill with tools to monitor the operation and maintain quality data for individual customers.
Advises appropriate managers of specific quality issues or trends and ensures that systems are in place to meet customer expectations.
Builds synergies with customers by working with sales teams, visiting customers, and providing quick resolution to customers' requests.
Oversees document management, equipment calibration, internal assessments, management reviews, and employee training as it relates to the Quality Management System.
Ensures best practices are being followed in preparation for internal and external quality, regulatory, and sustainability audits.
Leads training and coaching of WestRock Quality System principles and practices to Operations and Technical personnel.
Drives the development of Statistical Process Controls in production and quality areas to understand process variability, assess capability, and implement performance improvement projects.
Provides expertise in the development of new paper grades, improving characteristics of existing grades, or reducing product related manufacturing costs.
COMPETENCIES
Competent with Microsoft Office, PI, and Statistical Data Analysis (data acquisition, analysis, use of statistics software, and Design of Experiments).
Strong oral and written communication skills including ability to present information in a clear and concise manner to staff and employees at all levels.
Able to communicate effectively with operators, managers, customer service, sales, and customers, especially when dealing with difficult issues.
Strong leadership ability along with high ethical standards.
Skilled at analyzing and reporting process data to drive operational changes toward improving efficiency, productivity, cost, and quality of service.
Knowledgeable of Quality Management System - ISO 9001, Food Packaging Safety, Regulatory Requirements (FDA, CONEG, Prop 65) and sustainability standards (FSC, SFI).
Subject Matter Expert on Paper properties, testing, chemistry, and how these interact to improve product and operational performance.
What you need to succeed
5 + years of Quality Management Systems experience in containerboard, corrugated packaging, folding carton, food & beverage, or general manufacturing industry
Bachelor's Degree from 4-year college/university
Six Sigma Green Belt or Black Belt Certification preferred
ISO lead auditor certification preferred
WestRock is an Equal Opportunity Employer. We strive to create and maintain a diverse workforce where everyone feels valued, respected, and included. WestRock does not discriminate on the basis of race, color, religion, national origin, sex, age, disability, veteran status, sexual orientation, gender identity, or any other basis protected by federal, state or local law.