PLADS Business Systems Analyst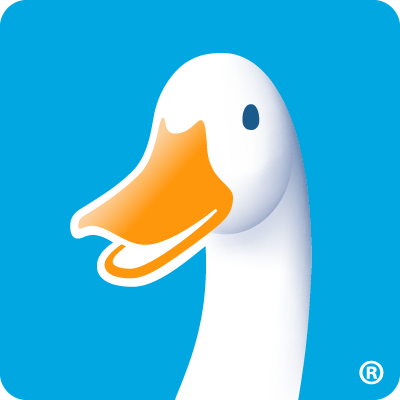 Aflac
IT
Remote
Posted on Saturday, March 18, 2023
Salary Range: $45,000 - $105,000
Remote/Hybrid/On-Site: Remote
We've Got You Under Our Wing
We are the duck. We develop and empower our people, cultivate relationships, give back to our community, and celebrate every success along the way. We do it all…The Aflac Way.
Aflac, a Fortune 500 company, is an industry leader in voluntary insurance products that pay cash directly to policyholders and one of America's best-known brands. Aflac has been recognized as Fortune's 50 Best Workplaces for Diversity and as one of World's Most Ethical Companies by Ethisphere.com.
Our business is about being there for people in need. So, ask yourself, are you the duck? If so, there's a home, and a flourishing career for you at Aflac.
What does it take to be successful at Aflac?
Acting with Integrity

Communicating Effectively

Pursuing Self-Development

Serving Customers

Supporting Change

Supporting Organizational Goals

Working with Diverse Populations
What will you be doing in this role?
• Experience with requirements management tools and techniques, such as UML Class/Sequence Diagrams, Use Cases, Story-boarding, Scrum, Atlassian Tools Suite – Jira and Confluence
• Experience using data query tools to perform data analysis, profiling and validation
• Strong written and verbal communication skills
• Experience in Life, Absence and Disability Insurance
Education & Experience Required
Bachelor's Degree In business or a related field

3 or more years of experience in the Business Analysis area
Or an equivalent combination of education and experience
Education & Experience Preferred
1 or more years of related system experience

Salesforce experience highly preferred
Principal Duties & Responsibilities
• With general management guidance and using independent discretion and decision making, assists with the identification and recording of detailed requirements from business users through interviews, documentation and facilitated working sessions for approved projects and enhancements while complying with the main principles relevant to legal and regulatory controls that govern standard work practices; assists with the coordination and lead of activities with business owners to gather requirements, monitor business decisions, and manage documentation and communication; adapts to apply different delivery methodologies including SCRUM, Waterfall, and Lean Six Sigma
• Assists with the understanding of customers' objectives, processes, products and services in order to make educated recommendations that meet stakeholders' needs and expectations; creates process models based on business requirements in order to determine the completeness of the information and process components; assists in the evaluation of project impact through consultation with the business, regulatory, Information Technology management, development, quality assurance, validation and training teams
• Assists with obtaining feedback and manages change processes while implementing the project plan(s); assists with production of requirement specifications and outlines solution design documents throughout the project life cycle, incorporating change requests and finalization of requirements documentation; prioritizes business change work, in line with project plans in order to deliver customer requirements
• Assists with analysis and management of requirement risk, trace ability matrix and prioritizes requirements; performs quality review checks on project deliverables; supports development of test plan, testing, implementation and training activities; supports integration testing to ensure original requirements are met; assists quality assurance with the creation and execution of acceptance testing as needed
• Develops, enhances, and maintains internal and external facing reporting solutions by gathering requirements in collaboration with business partners and technical resources; prepare reports for leadership, operations, and the account management team; analyzes data to identify opportunities for process improvement in areas such as client consultation and operations; provides user support through training on the use of reporting tools, ad hoc requests for data, and issue analysis
• Supports post-implementation activities including problem solving and measurement of benefits achieved; identifies any potential issues and supports the analysis to determine root cause
• Works with Business Systems Analysts and Architects to analyze and document impact of proposed technology to existing architecture and communicates any potential risks
• Balances the competing constraints of business need, services, technology, and quality to produce the specified product, service or result with minimal change requests required
• Monitors and reviews project financial information, updating where necessary in order to identify any anomalies or discrepancies against key project metrics and ensure management has access to up to date and accurate information; develops cost benefit analyses in accordance with standard processes to support the creation of realistic business cases for change initiatives
• Monitors and reviews project work in order to ensure appropriate use of materials, tools, equipment or resources and adherence to schedules
• Conducts due diligence on transactions and processes in order to determine the risk profile of a project in compliance with relevant regulations and recommends appropriate action
• Independently collates and analyzes data using pre-determined tools, methods and formats and make recommendations in order to support business change's decision making process
• Provides specialist advisory support to internal clients on a daily basis by being point of contact to ensure that there is no misalignment between policy and project practice; builds relationships with local team members to support delivery of projects
• Performs other related duties as required
Total Rewards
This compensation range is specific to the job level and takes into account the wide range of factors that are considered in making compensation decisions including, but not limited to: education, experience, licensure, certifications, geographic location, and internal equity. The range has been created in good faith based on information known to Aflac at the time of the posting. Compensation decisions are dependent on the circumstances of each case. This salary range does not include any potential incentive pay or benefits, however, such information will be provided separately when appropriate. The salary range for this position is $45,000 to $105,000.
In addition to the base salary, we offer an array of benefits to meet your needs including medical, dental, and vision coverage, prescription drug coverage, health care flexible spending, dependent care flexible spending, Aflac supplemental policies (Accident, Cancer, Critical Illness and Hospital Indemnity offered at no costs to employee), 401(k) plans, annual bonuses, and an opportunity to purchase company stock. On an annual basis, you'll also be offered 11 paid holidays, up to 20 days PTO to be used for any reason, and, if eligible, state mandated sick leave (Washington employees accrue 1 hour sick leave for every 40 hours worked) and other leaves of absence, if eligible, when needed to support your physical, financial, and emotional well-being. Aflac complies with all applicable leave laws, including, but not limited to sick and safe leave, and adoption and parental leave, in all states and localities.