PLADS Application Developer (SmartCOMM) | Remote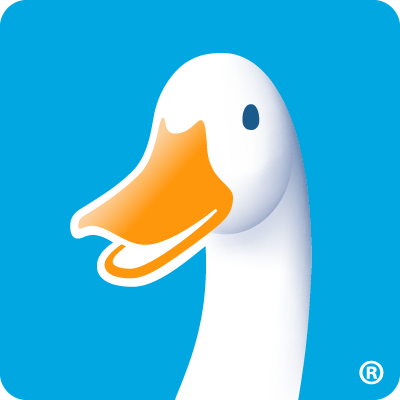 Aflac
Software Engineering
Remote
Posted on Thursday, May 11, 2023
Salary Range: $55,000 - $140,000
We've Got You Under Our Wing
We are the duck. We develop and empower our people, cultivate relationships, give back to our community, and celebrate every success along the way. We do it all…The Aflac Way.
Aflac, a Fortune 500 company, is an industry leader in voluntary insurance products that pay cash directly to policyholders and one of America's best-known brands. Aflac has been recognized as Fortune's 50 Best Workplaces for Diversity and as one of World's Most Ethical Companies by Ethisphere.com.
Our business is about being there for people in need. So, ask yourself, are you the duck? If so, there's a home, and a flourishing career for you at Aflac.
Worker Designation – This role is designated as a remote role. You will be expected to work from your home, within the continental US. Although this role is designated as remote, there may be occasions that you are requested to come to the office based on business need. Any requests to come to the office would be communicated with you in advance.
What does it take to be successful at Aflac?
Acting with Integrity

Communicating Effectively

Pursuing Self-Development

Serving Customers

Supporting Change

Supporting Organizational Goals

Working with Diverse Populations
What does it take to be successful in this role?
Strong understanding of SmartCOMM /Thunderhead concepts & development

Sound knowledge of SMARTCOMM(Thunderhead) Suits of Products – Advanced Template Designer (Business Content Studio and Admin), Data Modeler (Business Object Studio)

Sound knowledge about SmartCOMM Modules - Data Modeler, Advanced Template Designer and Web Editor

Sound knowledge in generating Interactive communications (Draft Editor, Data Capture)

Good knowledge about Thunderhead/Smart Communication API's

Should be well versed with preparation of the XML data schema and their mapping to business data objects

Developing business templates as per the business requirements

Consolidating form templates, recognizing common graphical elements, information blocks, layouts, variable data requirements, functional similarity and multilingual

Should be well versed in creation of Static Layouts for Print and Responsive Layouts for Web

Technical knowledge in creating Simple, Scriptable Batch Config/Template Selector and Output Configurations for post processing
• Attention to detail and results oriented, with a strong customer focus
• Ability to work as part of a team and independently
• Problem-solving and technical communication skills
• Ability to prioritize workload to meet tight deadlines
• Preferred experience:
• Knowledge of Microservices and REST based API development
• Knowledge of continuous integration/development tools
• Self-accountable with the ability to prioritize well and work in environments with competing and alternating priorities, with a constant focus on delivery
• Refined business acumen and established domain / industry vertical expertise
Education & Experience Required
Bachelor's Degree In Computer Science, Information Systems, or related IT field

Four or more years of programming experience or related work experience

Experience and understanding of multiple programming languages and applicable applications
Or an equivalent combination of education and experience
Principal Duties & Responsibilities
We are looking for highly motivated SmartCOMM developer for insurance applications (Policy and Claim). The Ideal candidate should have CCM development experience with strong interpersonal/communication skills. In this role you will directly design and develop solutions using SmartCOMM. You will also be responsible for the following:

Develop and deploy timely updates to existing communications that align to PLADS roadmap

Create new communications that align to PLADS roadmap

Support enhancements of our capabilities through targeted and prioritized technical enablement projects

Work closely with the Business Analysts for key technical development/oversight based on Stakeholders needs

Support bi-weekly release duties shared with other developers on the team

Document process changes and/or new process put in place

Support managing installs of Smartcomm package updates

Support maintaining/updating of various Salesforce sandboxes for use by development, training and AE teams (Demo)

Align work and prioritization with Team Lead and Program Manager
Total Rewards
This compensation range is specific to the job level and takes into account the wide range of factors that are considered in making compensation decisions including, but not limited to: education, experience, licensure, certifications, geographic location, and internal equity. The range has been created in good faith based on information known to Aflac at the time of the posting. Compensation decisions are dependent on the circumstances of each case. This salary range does not include any potential incentive pay or benefits, however, such information will be provided separately when appropriate. The salary range for this position is $55,000 to $140,000.
In addition to the base salary, we offer an array of benefits to meet your needs including medical, dental, and vision coverage, prescription drug coverage, health care flexible spending, dependent care flexible spending, Aflac supplemental policies (Accident, Cancer, Critical Illness and Hospital Indemnity offered at no costs to employee), 401(k) plans, annual bonuses, and an opportunity to purchase company stock. On an annual basis, you'll also be offered 11 paid holidays, up to 20 days PTO to be used for any reason, and, if eligible, state mandated sick leave (Washington employees accrue 1 hour sick leave for every 40 hours worked) and other leaves of absence, if eligible, when needed to support your physical, financial, and emotional well-being. Aflac complies with all applicable leave laws, including, but not limited to sick and safe leave, and adoption and parental leave, in all states and localities.