Territory Asset Analyst- Northeast Territory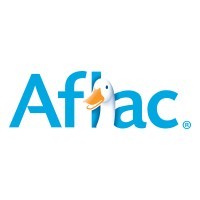 Aflac
IT
Remote
Posted on Saturday, September 9, 2023
Opportunity: Territory Asset Analyst- Northeast Territory
Salary Range: $75,000.00
We've Got You Under Our Wing
We are the duck. We develop and empower our people, cultivate relationships, give back to our community, and celebrate every success along the way. We do it all…The Aflac Way.
Aflac, a Fortune 500 company, is an industry leader in voluntary insurance products that pay cash directly to policyholders and one of America's best-known brands. Aflac has been recognized as Fortune's 50 Best Workplaces for Diversity and as one of World's Most Ethical Companies by Ethisphere.com.
Our business is about being there for people in need. So, ask yourself, are you the duck? If so, there's a home, and a flourishing career for you at Aflac.
Worker Designation – This role is designated as a remote role. You will be expected to work from your home, within the continental US. Although this role is designated as remote, there may be occasions that you are requested to come to the office based on business need. Any requests to come to the office would be communicated with you in advance.
What does it take to be successful at Aflac?
Acting with Integrity

Communicating Effectively

Pursuing Self-Development

Serving Customers

Supporting Change

Supporting Organizational Goals

Working with Diverse Populations
What does it take to be successful in this role?
Microsoft Word, Microsoft Excel and PowerPoint: Intermediate

Excellent problem-solving, analytical, and presentation skills combined with a high degree of creative thinking

Ability to effectively interact with cross functional teams

Knowledge of Aflac's products and procedures, policy data, benefit plans, company terminology, and field force

Strong project-planning and management skills, including cost benefit analysis

In-depth knowledge of Aflac's organizational and functional operating structure
Education & Experience Required
Bachelor's Degree in Business Administration or a related field

Two - four years of job related experience

Related work experience and knowledge of the insurance industry with specific focus on Aflac's sales force hierarchy, internal operations, systems, terminology, and business procedures
Or an equivalent combination of education and experience
Travel
Less than or equal to 50%
Principal Duties & Responsibilities
Ensure each field role (RSC, DSC, Associate) understands and executes the Territory's Asset Management strategy including but not limited to the below:

Build off of TVP expectations and how each role executes the Territory's Asset Management strategy and have regular (monthly or as needed) communication with MKDs/RSCs/DSCs/Associates to ensure there is understanding as to the strategy and their role in execution.

Monitor activity & results and communicate opportunities for improvement to MKD, RSC, and DSC

Monitor MKD/RSC/DSC activity vs. results including but not limited to the below:

Distribute opportunity to include upcoming open enrollments, leading/lagging indicator metrics, etc.

Distribute OE Plans to DSCs 90-120 days in advance of the effective date; distribute leading indicator reports weekly; distribute lagging reports monthly; distribute other opportunities, metrics, and results as needed.

Review leading indicator reports weekly, lagging indicator reports (OE Completion, Avg AP, Seen vs. Sold, etc) monthly and provide insight into opportunity as well as those meeting goals, and suggest action items for resolution (re-DM Presentation Coaching, Access & Control, VAS, etc.)

Conduct regular calls with MKDs/RSCs/DSCs to ensure leading indicator activity is occurring and progressing and results are present; alert TVP of habitual defectors.

Provide detailed data & insight to MKD/RSC/DSC for accountability conversations

Review leading indicator reports weekly, lagging indicator reports (OE Completion, Avg AP, Seen vs. Sold, etc) monthly and provide insight into opportunity as well as those meeting goals, and suggest action items for resolution (re-DM Presentation Coaching, Access & Control, VAS, etc.)

Monitor activity, evaluate data and results, and communicate opportunities and recommendations to MKD, RSC, and DSC

Partner w/ WWHQ and Market Trainer(s) to deliver training related to Asset Management to include but not limited to the below:

Record lagging indicator opportunities and use them as training topics for Coordinator Meetings/Veteran Training; provide training topics to MKT for use during MIPS

Attend MIPS each month in a RSCs office ensuring to rotate monthly; provide insight and recommendations to enrollment barriers, provide assistance with prep and monthly deliverables.

Attend DSC/Associate monthly coaching meetings to highlight specific enrollment barriers and provide suggestions on how to remove; call out enrollment barriers during MIPS and provide suggestions on how to remove.

Coach each level on how to remove open enrollment barriers through the use of HQ initiatives, account level strategies, product offerings, VAS, enrollment platforms, etc.

Serves as a subject matter expert in the design and development of associate and coordinator training materials related to account set-up, post enrollment excellence, account servicing, and open enrollment.

Monitors and evaluates training programs, processes, and/or practices for quality and effectiveness; facilitates workshops/training programs for the field force to develop the knowledge, skills, and abilities of coordinators and associates, broker collaboration, and veteran training

Conducts train-the-trainer sessions to becomes knowledgeable and efficient in facilitating the Market's Asset Management program and works with the Market's hierarchy to determine inefficiencies that supports the Market's Asset Management strategy (training, Asset Management , Product, Value Added Services, etc.)

Monitors market segments for sales patterns and other pertinent performance data; develops and maintains metrics by analyzing sales and performance statistics, sales contest & campaigns, maintains a database of the information used in producing strategies to provide opportunities where the data show opportunity for growth.

Participate in National, Territory, and Market meetings, trade shows, special events, seminars, etc.

Stay abreast of industry-related trends and prepare summaries of important trends for management use

Serves as a liaison/resource between the territory and WWHQ to troubleshoot issues both in the field and from headquarters for resolution prior to escalation of a concern/situation; gathers asset management data for the territory and provides strategy changes that will help to establish success within Territory/State Asset Management programs through constant communication with WWHQ
Total Rewards
This compensation range is specific to the job level and takes into account the wide range of factors that are considered in making compensation decisions including, but not limited to: education, experience, licensure, certifications, geographic location, and internal equity. The range has been created in good faith based on information known to Aflac at the time of the posting. Compensation decisions are dependent on the circumstances of each case. This salary range does not include any potential incentive pay or benefits, however, such information will be provided separately when appropriate. The salary range for this position is $75,000.
In addition to the base salary, we offer an array of benefits to meet your needs including medical, dental, and vision coverage, prescription drug coverage, health care flexible spending, dependent care flexible spending, Aflac supplemental policies (Accident, Cancer, Critical Illness and Hospital Indemnity offered at no costs to employee), 401(k) plans, annual bonuses, and an opportunity to purchase company stock. On an annual basis, you'll also be offered 11 paid holidays, up to 20 days PTO to be used for any reason, and, if eligible, state mandated sick leave (Washington employees accrue 1 hour sick leave for every 40 hours worked) and other leaves of absence, if eligible, when needed to support your physical, financial, and emotional well-being. Aflac complies with all applicable leave laws, including, but not limited to sick and safe leave, and adoption and parental leave, in all states and localities.