3rd Party Collector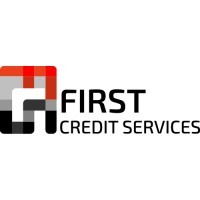 First Credit Services
Columbus, GA, USA
Posted on Thursday, September 14, 2023
Title
3rd Party Collector
About the Organization
First Credit Services is a BPO company that specializes in accounts receivables management and customer service outsourcing. We have over 25 years of compliant collections and receivables management experience and work with some of the most recognized brands in the world. We pride ourselves in our ability to build effective outsourcing programs to meet the exact requirements of each business partner no matter their size.
EOE Statement We are an equal employment opportunity employer. All qualified applicants will receive consideration for employment without regard to race, color, religion, sex, national origin, disability status, protected veteran status or any other characteristic protected by law. Category Credit and Collection Description
Job Description:
Auto Collector will identify delinquent accounts, locate, and notify customers of delinquent status, initiate appropriate action to n balances, and maintain all related records. This position is work remotely from home. Top pay and commission for top collectors.

ESSENTIAL DUTIES AND RESPONSIBILITIES:

• Making outbound calls to client portfolio customer accounts
• Receiving inbound calls to discuss customer accounts
• Negotiating payment from customer
• Monitor the status of delinquent accounts
• Records payments made to the customer's account
• Investigates disputes balances; where appropriate, corrects errors such as misapplied payments, reversed late charges, direct deposit errors, or overpayments from insurance
• Ensures the security of customer files and delinquent account reports
• Performs other duties as necessary

Position Requirements
QUALIFICATION REQUIREMENTS:

• Excellent verbal and written skills
• Basic understanding of the Fair Debt Collection Practices Act (FDCPA) and state and federal laws pertaining to collection activities
• Excellent organizational skills with great attention to detail
• Ability to keep information confidential
• Professional demeanor and dependable work ethic
• Ability to exercise integrity and discretion
• Ability to remain professional in tense situations
• Ability to work in a fast-paced environment
• Ability to multi-task

EDUCATION, EXPERIENCE,
• Associate or Bachelor's degree from an accredited college or university
• Minimum 2 years' experience in a collections agency or related industry
• Experience with the Auto industry
Full-Time/Part-Time Full-Time City Columbus State GA Keywords Collections Pay Range $13+ Position 3rd Party Collector Close Date Post Internal Days 0 Number of Openings 5 Exempt/Non-Exempt Non-Exempt Req Number CRE-23-00021 Open Date 9/13/2023 Location Georgia
This position is currently accepting applications.