Regional Director of Operations - Birmingham, AL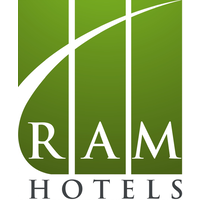 RAM Hotels
Operations
Columbus, GA, USA
Posted on Saturday, August 19, 2023
Who Are We:
RAM Hotels is a dynamic, thriving, innovative hotel management company headquartered in Columbus, Georgia. Over the last few years, we have quietly and steadfastly taken our place as a leader in the hospitality sector, operating some of the most well-known, upper-midscale brands in key markets throughout Alabama and Georgia. RAM Hotels currently has 26 Open & Operating Hotels, with 4 currently Under Construction and +10 in the Development Pipeline. The RAM portfolio consists of multiple, highly recognizable, top tier lodging brands such has Hampton, Hilton Garden Inn, Home2Suites, TRU by Hilton, Courtyard, TownePlace Suites, Fairfield, Candlewood Suites and Holiday Inn Express with additional "Lifestyle" brands like AC and Autograph under construction.
Summary:
We are currently gearing up for a period of rapid, stable, and sustainable growth while we continue with our laser-like focus on driving best in class operating performance throughout our existing portfolio. The RDO is responsible for overall property results to include the development and successful execution of strategies that will support, strengthen, and grow all Hotel and Food & Beverage Operations. The Regional Director directly oversees the General Managers within their region, as well as indirectly supervising the property level Management and Hourly Team Members to ensure all staff are aligned in their efforts to successfully meet and exceed the strategic goals of their individual hotel, region, and RAM Hotels overall.
Core Duties, Functions & Responsibilities:
To ensure "Clear Communication + Aligned Expectations = Superior Results," we are asking our RDO's to focus their time, effort, energy, and passion on the following priority areas.
• The Regional Director of Operations will provide multi-unit leadership, focusing on Team Member Engagement, Guest Satisfaction, Product Quality embracing the concept that when delivered properly, will lead to strong Profitability and Owner Satisfaction.
• Acting as a Direct Supervisor to General Managers, the RDO will provide support and resources, both in person and remotely.
• Oversight of all financial aspects of each hotel in portfolio: P&L review, Forecasting, Recommendations on Cap-Ex and Budgeting. Participate in revenue calls and assist GM's in providing feedback based on their property's needs.
• Ensures Operational Excellence for all hotels in portfolio by providing support, critique and guidance to hotels falling short of brand standards and/or company expectations.
• Ensure brand QA Compliance/Performance and approving action plans generated by hotel and above-property support, via the RAMPP and other available tools/resources.
• Serves as a liaison between hotel General Manager and various RAM Corporate Support Team Discipline Experts, including but not limited to, Sales, Marketing, Talent Management, Learning & Development, Public Relations, Revenue Management, Facilities Management, Renovation Oversight and Owner Relations.

• Acts as role model and provides ongoing guidance & support of RAM Company Culture to include but not limited to Vision, Mission, Core Values and Operating Philosophy.
• Assists with the Selection, Training and Development of Property Leadership Team Members; regularly identifying "high potential," future leaders ready to grow their career with RAM.
• Guides, Develops and Successfully Implements Policies, Procedure and Systems to improve Business Operations to include sharing with operational leaders the RAM philosophies on Labor Management, Purchasing and Direct Sales Activities
• Evaluates with the GM the inventories of the property to include perishable as well as non-perishable items.
• Stay aware of market changes as they relate to wages, new business and new developments within assigned market/region.
Emotional Intelligence
• Emotionally competent; able to effectively manage disruptive emotions and impulses; able to stay composed, positive, and unflappable even in trying moments while thinking clearly and remaining focused under pressure.
• Possesses the ability to communicate with clear expectations the desired result that allows all stakeholders the opportunity to feel their voice has been heard and following through with the outcome.
• Regularly Engage with Team Members, Guests and Clients in Professional Conversations and Genuine Praise and Recognition.
• Capable of promoting the company and its hotels by demonstrating a high level of positive attitude and energy in the service of its Team Members and Guests
• Ability to Anticipate the needs of Self and other Team Members
• Embraces and Appreciates the Value of Diversity and the benefits of a Multicultural Environment
Skills & Physical Requirements
• To perform this job successfully, an individual must be able to perform each essential duty satisfactorily. The requirements listed below are representative of the experience, knowledge, skill, and/or ability required. Reasonable accommodation will be made to enable individuals with disabilities to perform the essential functions.
• Excellent communication skills (written and verbal). Ability to present information in a professional manner, that is easy for individuals to understand and comprehend.
• Ability to interact effectively with all levels of personnel.
• High level of proficiency in employee relations, influence management, leadership, organization development, time management and change management.
• Strong coaching, counseling, listening, facilitation, negotiation, advocacy, and networking skills.

• Must possess excellent analytical, proactive problem solving, and customer service skills.
• Demonstrate high integrity and sound business judgment, team orientation, goal orientation, with high personal productivity skills.
• Strong organizational skills to be able to coordinate schedules to meet required deadlines.
• Ability to handle multiple tasks, projects and adapt to changes in procedures & processes.
• Capable of working independently as well as in a team-oriented atmosphere.
• Ability to understand Basic General Accounting Procedures to include, profit and loss statements, budgets, accounts receivable, accounts payable, payroll, bank deposits, and inventories, and spreadsheeting.
• Must be Self-motivated and demonstrate a willingness to take initiative to improve operations at properties within assigned area/region.
• Ability to travel 60-75% of the time.