Front Desk Clerk - Part Time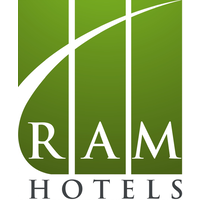 RAM Hotels
Phenix City, AL, USA
Posted on Friday, November 3, 2023
Who Are We?
RAM Hotels – a dynamic, thriving, innovative hotel management company headquartered in Columbus, Georgia. Over the last few years, we have quietly and steadfastly taken our place as a leader in the hospitality industry of corporate America; while serving some of the most well-known midscale hotel brands in key markets throughout the Alabama and Georgia region. We strive to meet our guests demands while continuously changing the perception of the hospitality industry. When you join RAM Hotels, you do more than simply switch companies to advance your career, you become part of the RAM Hotels family!
POSITION: Front Desk Clerk
JOB SUMMARY
Are you friendly and enjoy "rolling out the red carpet†to guests? Do you enjoy creating stellar guest experiences? Being a Guest Services Agent with us may be the job for you! Guest Services Agents ensures appropriate checking-in and checking-out of our guests while providing excellent customer service to our guests in a professional and courteous manner. Guest Services Agents will accommodate our guests to ensure their visit with us is not just a "stay†but an awesome experience! Guest Services Agents will also assist with questions or concerns and will provide the best resolution for our guests. Think you've got what it takes?
JOB RESPONSIBILITIES
Serve as Concierge to guests (may include making restaurant reservations, providing directions, recommending area attractions, etc.); becoming familiar with the property location, types of rooms available and location of rooms, room rates, and activities and services that are offered by the property

Review guest reservation status and identify the length of time that guests will spend with us; present options and alternatives to guests, help guest in making choices; use suggestive selling techniques to promote rooms and other services offer by the property

Accommodate guests with registration, assign hotel rooms, generate secure room cards; and assist guests with special requests if needed; assists in pre-registration and reservation of rooms for upcoming reservations; monitor and track same day reservations and future reservations when necessary; understanding of the cancellation procedures; understand room status and room status tracking

Verify guest's method of payment and follow established credit-check procedures; adheres to credit, check-cashing, and cash-handling policies and procedures; post and file all charges to guest master and city ledger accounts, follow procedures for issuing and closing safe deposit boxes; understands proper mailing, packaging, and message-handling procedures

Input guest information in the PMS system and communicate information to appropriate hotel personnel; ensures front desk area is clean and presentable to our guests; posts Suite Shop purchases to guest folios; review and confirm the pass-on log and bulletin board is accurate daily

Works closely with the housekeeping department to ensure room status reports are up to date, notify housekeeping department of early check-ins, late check-outs, special request reservations, and part-day rooms; coordinates guestroom maintenance requests with the engineering and maintenance departments

Understand the business demands can shift often and make it necessary to move employees from their accustomed shift to other shifts; attend departmental meetings; being cognizant of daily activities and meetings on the property

Report unusual occurrences or requests to the Manager or Assistant Manager; understand all safety and emergency procedures; as well as accident prevention policies of the property

Perform other tasks as necessary or required to meet or exceed guest satisfaction
PROFESSIONAL EXPERIENCE
· High-school graduate or equivalent and one year of work-related experience (Customer Service, Hotel Industry, Management, Restaurant Administration, Human Resources, Legal, Educational, Training & Development, Financial – strongly preferred)
· Proficient in MS Word, Excel, PowerPoint
· Data Entry, Database Management experience
· Telephone Etiquette experience
INDUSTRY EXPERIENCE
· Understanding of the hospitality industry (preferred)
· Previous experience in the hospitality industry (preferred)
· Previous experience as a Guest Services Agent
· Bilingual communication skills (preferred)
REQUIRED SKILLS
· Must have experience with front office equipment
· Must be flexible to work varied schedules including day, night and overnight shifts.
· Excellent written and oral communication skills
· Excellent organization skills
· Must have an understanding and ability to perform repetitive tasks
· Must have the physical ability to walk, sit, and stand during scheduled shift
· Must be able to lift up to 40 lbs.
ESSENTIAL SKILLS
Ability to effectively manage and resolve disruptive circumstances; ability to express compassion while remaining composed; ability to remain calm and focused while working under pressure

Engage guests in conversation and recognition of their choice with us – be consistent; resolve any guest issues immediately and to the best of your ability

Promote the property by demonstrating a "top-notch†attitude toward our guests which includes anticipating the guests needs – be proactive

Ensure that you are always a positive representation of the property; embrace and respect diversity and multi-cultural environments
BENEFITS
RAM Hotels hires the best people, we work extremely hard to provide benefits that make work-life balance that much more enjoyable. As a leader in the hospitality industry; we promote advancement opportunities, we offer our eligible employees comprehensive health benefit packages for you and your family, vacation time, quarterly bonuses, and other additional perks being an employee of RAM Hotels.
RAM Hotels is an Equal Opportunity/Affirmation Action employer. All qualified applicants will receive consideration for employment without regard to race, color, religion, sex, national origin, disability, or protected veteran status.