Workday Analyst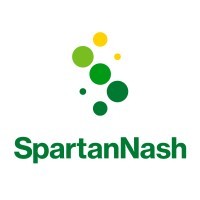 SpartanNash
IT
Byron Center, MI, USA · Michigan, USA · Remote
Posted on Monday, August 21, 2023
At SpartanNash, we deliver the ingredients for a better life through customer-focused innovation. We do this for our supply chain customers and U.S. military commissaries, retail store guests and, most importantly, our Associates. In fact, we see a day when each will say, "I can't live without them."
Our SpartanNash family of Associates is 17,500 strong, ranging from bakery managers to order selectors; from IT developers to vice presidents of finance; from HR Business Partners to export specialists. Each of them plays an integral role in SpartanNash's People First culture, Operational Excellence and Insights that Drive Solutions. Ready to contribute to the success of our food solutions company? Apply now!
Location:
850 76th Street S.W. - Byron Center, Michigan 49315
Job Description:
Position Summary:
Remote, Hybrid, or In Office available.
This role is responsible for subject matter expert for HR systems and tools. Responsible to lead and/or participate in the implementation, support, and maintenance of the Human Resources information systems. Ensure data integrity and effective HR system utilization, and focus on data analysis, system administration, process improvement, and data insights to meet the company's organizational and operational business needs. Serve as a technical lead and point-of-contact and provide project management regarding system upgrades, patches, testing, and other projects as assigned. Collaborate with the HRIS manager and Director on strategic planning for HR systems.
Here's what you'll do:
· Maintain HRIS system tables and data integrity within the system(s) through query review and data analysis; follow up to ensure timely research and resolution of any data updates necessary or to address issues that may arise; and drive for process automation when practical.
· Resource for lesser experienced team members; providing informal guidance to solve the most complex, non-routine problems.
· Develop and maintain queries and reports (standard, scheduled, and/or ad hoc) to support business processes and to provide cross-functional departments with necessary HR data (i.e., associate reports, turnover reports, etc.) on a timely basis; work with functional end-users to define and specify requirements accordingly.
· Provide functional and technical support for HR systems and related processes and act as the technical point of contact to identify, troubleshoot and resolve HRIS system and reporting issues, research processing issues, unexpected data results, process flow issues, etc.
· Consult with cross-functional departments (i.e., HR, Payroll, IT, etc.) to recommend solutions or alternate methods to meet business requirements.
· Document system design and processes for the training, reference, and education of associates on processes and system functionality.
· Support legal compliance reporting and requirements; develop and maintain reporting and compliance capabilities for EEO, AAP, and OFCCP reporting requirements.
· Escalate process change requests, system enhancements, or any other major resource requests to department management and IT for approval/prioritization.
· Recommend process/customer service improvements and innovative solutions while ensuring processes and procedures adhere to defined audit and internal controls.
· Maintain knowledge of industry trends and best Human Resources/HRIS practices, applications, and tools; make recommendations to improve current programs and processes.
· Maintain awareness of HRIS trends in product and service development, delivery and support, and application of key technologies, and examine trends in information systems training, materials, and techniques.
· Participate in user group meetings/conferences.
· Additional responsibilities may be assigned as needed.
Here's what you'll need:
· Bachelor's Degree in Business Administration, Human Resources, Information Systems, or related area. An equivalent combination of education and/or experience will be considered.
· SHRM HR Certification (Preferred).
· Two years of progressive Human Resources Information Systems experience, including query development, data analysis, testing, and/or implementation of systems or applications.
· Workday experience preferred or Workday Analyst position.
· Experience in the design, development, and use of relational databases and reporting tools.
· Understanding of database design, structure, functions, and processes.
· Ability to apply HR functional knowledge to the HRIS environment to improve business processes and procedures.
· Strong written and verbal communication skills; ability to communicate with individuals at all levels of the organization.
· Strong analytical, problem-solving, and project management skills.
· Ability to effectively organize, structure, prepare, and/or present data.
· Must have strong attention to detail and accuracy and strong organizational, prioritization, and multi-tasking skills.
· Ability to maintain a high level of confidentiality.
· Advanced computer skills, including MS Office Suite and Human Resources Information Systems.
Physical Requirements:
The physical demands described here represent those that an associate must meet to perform the essential functions of this job successfully. Reasonable accommodations may be made to enable individuals with disabilities to perform essential functions.

You may be required to lift and/or move 20 pounds. The associate is frequently required to sit/stand/walk. While performing the duties of this position, the associate is subject to a typical office environment and is rarely exposed to outside weather conditions. Temperatures may vary for those subject to the following areas: computer/server room, print shop, production area). The noise level in the work environment is usually low to moderate but may be high in distribution settings. Travel requirements vary by assignment.
As part of our People First culture, SpartanNash is proud to offer a robust and competitive Total Rewards benefits package.
SpartanNash is an Equal Opportunity Employer, including disability and veteran, that celebrates diversity and believes employing a diverse workforce is key to our success. We are committed to providing equal employment opportunities to all individuals.
We are not able to sponsor work visas for this position.