OPERATIONS MAINTENANCE COORDINATOR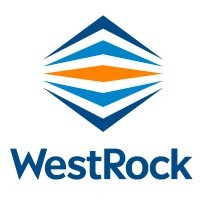 WestRock
Dublin, GA, USA
Posted on Friday, December 2, 2022
WestRock (NYSE:WRK) partners with our customers to provide differentiated paper and packaging solutions that help them win in the marketplace. WestRock's team members support customers around the world from locations spanning North America, South America, Europe, Asia and Australia. Learn more at www.westrock.com.
The opportunity:
The Operations Maintenance Coordinator (OMC) role is to provide leadership and support to the Mill Team and is a primary role in administering many of the core principles of the EPAM Best Practices Model as adopted by the Mill.
The OMC is a member of the Operations Team and is responsible for coordinating with Maintenance personnel to prioritize the maintenance activities required for maintaining and ensuring the area/areas achieve departmental objectives.  This includes ensuring work orders are completed properly, work is scheduled daily, and break-in work is prioritized as required to prevent/address safety hazards and operational downtime.  Duties will include performing special assignments on major shutdowns, problem solving projects, and capital projects.
How you will impact WestRock:
What you need to succeed:Accountable for an accident free and safe work environment by managing the Mill's safety work order backlog and maintaining highest priority for planning and execution of Safety Work Orders. Deliver operational excellence by coordinating activities between Mill Operations and Maintenance Departments by leading the process, which includes prioritizing daily work, running the Daily Approval Meeting, determining priority to break into daily schedules, assisting in coordinating activities during unscheduled downtime, and working with Business Unit and Maintenance Leadership to manage maintenance backlogs. Updates and maintains "planned work order" backlog according to guidelines; works with Maintenance Coordinators to schedule daily and weekly work list. Prioritizing and approving break-in or emergency work. Maintaining prioritized work order backlog. Driving accountability to the EPAM process at all levels throughout the organization. Screening and approving all work orders for asset area, assuring quality of all work orders (coding accuracy, symptoms, accurately described). Support RCFA Process by serving as a technical resource for solving chronic and repeat failures (bad actors). Guarantee customer quality expectations and support the quality initiatives established by the mill in pursuing 100% customer satisfaction. Assist Operations Manager in developing and executing to Budget. Seek personal development growth. Provide troubleshooting assistance. Other Tasks as assigned
A high school diploma, GED or equivalent – required
Minimum 10 years' experience in operations or maintenance in an industrial/manufacturing environment
Must be a strong leader with demonstrated skills in project management, customer service, communication and training.
Must work well in Teams, and have a practical knowledge of both operations and maintenance functions.
Excellent computer skills using Microsoft Office products and JD Edwards.
Preferred Qualifications:
Bachelor's Degree in chemical / Mechanical / Electrical Engineering and a minimum of (5) years of Industrial experience; or equivalent combination of education and experience such as Journeyman Tradesman or Operational Supervisor with a minimum of 10 years in Pulp & Paper or other Manufacturing/Industrial facility.
3 years' experience in one of the following fields: Maintenance Supervision, Operations Supervision, Technical, or Maintenance Planning.
Familiarity with JD Edwards Software or other CMMS software products.
Experience in Reliability Centered Maintenance
Experience in Root Cause / RCFA techniques
WestRock is an Equal Opportunity Employer. We strive to create and maintain a diverse workforce where everyone feels valued, respected, and included. WestRock does not discriminate on the basis of race, color, religion, national origin, sex, age, disability, veteran status, sexual orientation, gender identity, or any other basis protected by federal, state or local law.