LOGISTICS MANAGER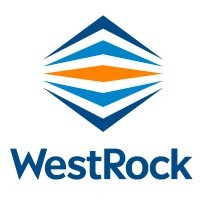 WestRock
Dublin, GA, USA
Posted on Friday, December 2, 2022
WestRock (NYSE:WRK) partners with our customers to provide differentiated paper and packaging solutions that help them win in the marketplace. WestRock's team members support customers around the world from locations spanning North America, South America, Europe, Asia and Australia. Learn more at www.westrock.com.
The opportunity:
The Logistics Manager is responsible for coordinating safe and efficient finishing & shipping operations and logistics in the papermill.
The Logistics Manager communicates performance expectations to team members, monitors production demands, supervises productivity and quality, while managing personnel daily.
How you will impact WestRock:
What you need to succeed:Communicate mill safety expectations to truck carriers and rail lines. Supervise, lead, and coach Transportation and Warehousing assistants. Work with sales department to determine transportation needs. Qualify carriers for their ability to serve those needs, facilitate preparation and completion of requests for proposals, evaluate and select carriers based on estimation of best total value to the business, implement written agreements as needed, measure carrier performance, provide feedback to carriers, and adjust carrier base as needed. Responsible for timely movement of freight per customer purchase order requirements, and per requirements dictated by small amount of on-site warehouse storage space. Analyze and synthesize transportation-related data to determine new and/or alternative courses of action or other improvements (e.g., implementing a trailer pool, carrier mix optimization, etc.). Make recommendations and serve as a member of project teams to design and implement transportation related projects designed to improve safety and business efficiency. Travel overnight to customer locations, offsite warehouses, carrier offices, or other business-related destinations to assess transportation needs and performance, and/or otherwise to improve the business. Keep accurate & up to date truck and rail rates in Optivision order fulfillment system. Review and authorize freight invoices that do not match system accruals, determine root cause for differences, and implement changes to prevent future discrepancies. Prepare and maintain current & estimated freight rates and transit times for use by sales staff to determine potential/account requirements and profitability. ·         Track all railcars on mill site, including those for both outbound finished goods and inbound raw materials. Keep operating departments appraised of inbound supply cars and arrange with railroad carriers to deliver raw material cars as needed by the mill. Work with customer service, scheduling, and mill operations to minimize demurrage charges. Participate and/or lead Kaizen, designed to continuously improve transportation, sales, operations, financial, and/or other business processes. Work with mill staff to arrange and expedite transportation of inbound/outbound supplies and equipment. Assist in evaluation and selection of new outside warehouses (including site visits), visiting warehouse locations as required. Establish, execute, and maintain warehouse service agreements, establish review process to monitor warehouse performance, and work with warehouse and sales management to resolve performance issues. Establish new warehouses in software systems. Review offsite warehouses for aged & obsolete inventory, work with sales to dispose, and adjust target inventory levels, as necessary. Research and resolve any discrepancies.
What we offer:Bachelor's degree in Economics, Transportation, Accounting, Management, Marketing, or related field. Five years of pulp and paper or related experience. Ten years of experience in traffic or carrier and/or management, or in another shipping-related field. Coursework or training in transportation economics, management, accounting, and marketing. Functional experience with major PC applications/software. Supervisory experience
Corporate culture based on integrity, respect, accountability, and excellence.
Comprehensive training with numerous learning and development opportunities.
An attractive salary reflecting skills, competencies, and potential.
A career with a global packaging company where Sustainability, Safety and Inclusion are business drivers and foundational elements of the daily work.
WestRock is an Equal Opportunity Employer. We strive to create and maintain a diverse workforce where everyone feels valued, respected, and included. WestRock does not discriminate on the basis of race, color, religion, national origin, sex, age, disability, veteran status, sexual orientation, gender identity, or any other basis protected by federal, state or local law.